Sorry!
You have encountered an error 🙁
Please get in touch via the helpdesk  if I can assist.
If not, please check out this useful list of resources which will be helpful in your online work.
[headline style="16″ align="center"]My Most Recommended Online Resources[/headline]
Here is a selection of recommended services which I use myself every day, or which I have used in the past and now recommend as great tools to utilise in any online business.
Just click on the banners to see each product in action …
I can't rave highly enough about Camtasia!
I have used it since 2008/2009 when I first began serious online marketing and it has seen me through many product launches and hundreds of videos.
Most often I record my videos in Camtasia and then upload them to Easy Video Suite, but I also use Camtasia to record and process audio too.
If you need a screen recording software, quite simply, Camtasia is unrivalled.
I upgrade on every new release and I wouldn't be without it now.
I'm a big fan of ManageWP, with over 20 WordPress installations, this lets me access every one of them via one console, and I can also manage spam and all theme and plugin updates at one sitting.
Gone are the days of manually logging into one site at a time and spending hours keeping everything updated.
Essential if you have 3 or more WordPress installations.
 I've used Easy Video Suite – and its predecessor Easy Video Player – for several years now, and wouldn't manage my online video without it.
I use it primarily for blog videos and sales page video.
Although I don't use this product myself (I use WebinarJam, below) I tested it out when making my buying decision for a Google Hangouts based management software.
I use WebinarJam because I got a great launch deal on it, but if I hadn't got that, I wouldn't hesitate to use WebinarsOnAir. 
I use PrettyLinkPro almost daily, for cloaking affiliate links but also for enabling me to 'pretty up' long and horrible looking URLs and – most importantly – to enable me to monitor the clicks on my web links, to see how well they're performing.
The free PrettyLink plugin for WordPress is excellent, but I use it so much, I upgraded to the Pro version.
Better than bitly and the other link shorteners, because it uses your blog URL and therefore looks more professional and less spammy.
As with Easy Video Suite, I've been using Optimizepress for many years, firstly version 1 and now version 2.
With only one or two exceptions, I use Optimizepress as the theme for all of my web sites, it's excellent.
If you need a mobile optimised theme for your WordPress blog, this is the choice to make.
I have also used it very heavily for membership sites too, it's my preferred tool for that, though I haven't yet used version 2 for that particular task.
 I was lucky enough to get the Evergreen Business System on a special launch price, but I love it, for automating webinar replays, it has no equal.
The built in features that are included, and the ease of use and set-up, make this my absolute number one choice for webinar automation.
They're always adding new, cool stuff to it too 🙂
I was fed up getting 'hacker' alerts on my WordPress sites, so I started to look for a solution.
I use all sorts of defensive plugins of course, but Sucuri alerts me if something ever get through and – if it does – they fix it for me.
Believe me, using this service has saved me a lot of time and hassle!
I've been with Hostgator for many years now, they are reasonably priced, their support is excellent and I like their cpanel format, which makes life easy for me when managing multiple web sites, domains and sub domains.
I'm using their VPS service at the moment, I have happily used the basic hosting in the past too.
If you're after a great, cheap, general purpose and straightforward hosting solution, Hostgator fits the bill.
I discovered Snagit because I'm a heavy user of Camtasia and it's made by the same people, Techsmith.
I can confidently say that I use Snagit 5 days out of 7 – and that's conservative.
I use it heavily for Powerpoint 'how to' slides, but I also use it regularly for personal use, to grab screen shots of all sorts of things, from testomonials on social media, to things that I just want to remember.
Snagit is the best image capture and annotation software that I've found – I also use Clarify to compliment it – and it surpasses the freebies which you can use as addon on Chrome and Firefox.
Audello is a 'new kid on the block' for me, however, it was a software that I added to my toolkit immediately because it's made by the same team which created Easy Video Suite. Put simply, it's the audio version of EVS, it does the same cool things with audio. So you can create fabulous looking audio players, get detailed analytics and – the key component for me – extensive sharing and sales based functionality.
When I find a product that works, and I like it, I tend to stick with it.
PopUpDomination is a great example of that.
I wanted a plugin to ensure that as many visitors to my blog as possible subscribed to my email updates, but I also wanted one that was adaptable and wouldn't annoy regular readers.
PopUpDomination is great, I use it pretty well on all of my marketing web sites.
Check out my blog at https://paulteague.com if you want to see it in action … it pops up when you try to exit the blog.
I use Hootsuite daily for social media time management and monitoring.
I manage Twitter with it about 95% of the time and have my Facebook, LinkedIn, Twitter and Google+ (business pages only!) hooked into it.
I also use Buffer alongside Hootsuite, and together they make a formidable combo.

My journey to find decent protection for my PC has been a long one.
I rejected the bloated McAfee and Norton many years ago, instead opting for AVG for many years.
However, eventually I found that very disruptive on my PC, so sought an alternative.
I began with the free version of avast! and very quickly warmed to it.
It now protects all of the PCs on our house and I even use it to protect my mobile phone.
I have a multi-device paid for upgrade too, which works out very reasonable on price if you have many PCs or laptops.
Resell Rights Weekly is essential if you need a steady supply of online gifts to give away.
It's also great if you need to educate yourself on any element of online marketing.
Try a free account first – get a feel for it – but this service is jam-packed with useful digital stuff that you can use yourself or give away – or both!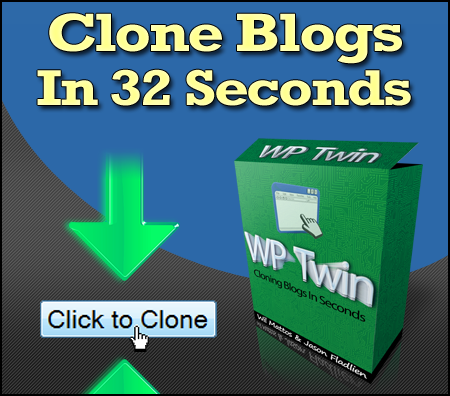 Words can't express how much I love WPTwin and how many hours that it must have saved me over the 2+ years that I have been using it.
In simple terms, it allows you to quickly and easily clone blogs.
Maybe you're moving hosting service, or you just want a downloadable backup, I must have move cloned over 50 blogs using this tool, it's simple, reliable and indispensable.
000Webhost is the perfect 'starter' hosting – because it's free.
It has no banners or commercial nonsense, it's proper hosting and it's free.
So if you just need to get started, and you're on a low or zero budget, use this service.
I've chopped and changed a lot with auto responders – I've used AWeber, Infusionsoft, Premium Web Cart, InInbox, SendGrid, Mailchimp and even phpList, but GetResponse is the general purpose service that I've settled on for day-to-day use now.
I like the forms, the list management and the automation tools that it offers, and extremely important these days, you can read all GetResponse emails on mobile devices without having to scroll.
MyEcoverMaker.com is a recent discovery, but I absolutely love it!
It's one of those services where you can instantly see the value when you use it.
I have used it now for 10 of my own books, it has allowed me to generate covers in a wide variety of formats.
Just upgrade and downgrade as you need 
it, I tend to process my covers in large batches, upgrading for 1 month at a time.
WebinarJam is the online marketer's best way to harness Google Hangouts.
It's a wonderful service, packed full of superb marketing features.
It's made by the same people who created Evergreen Business System, so when it came out, I bought it straight away.
They keep adding cool functionality too, so if you're interested in webinars, please check this out.
Note: This page includes affiliate links for which I receive a commission if you go on to make a purchase. See the Clixeo Ltd disclosure policy for more information.